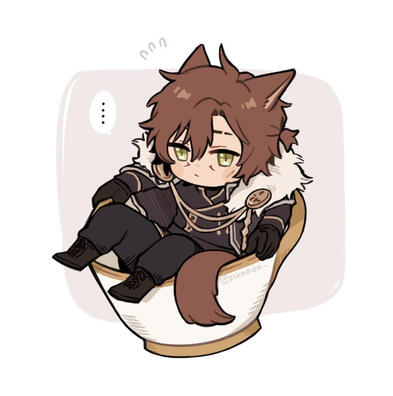 nijinoji
---
commission status: CLOSED

----

Hi! I'm niji!

Please read through the "t&c"
and "how to request" tabs
before you send in a
commission request!

----

last update: 21 / 10 / 2021
---
T & C (IMPORTANT)
Please read before you send a request!
Payment and Commission Work Rights:

1. Payments are in USD / GBP. Payments are to be made via PAYPAL / local bank transfer (for GBP). I will require full upfront payment before I start the request. Failure to respond to the sent invoice in 10 days will result in losing your slot.

2. The commissions offered are not for commercial use.

3. I may post the commissioned art to my social media accounts and use them in my portfolio.

4. Refunds are only available when I cancel on my side / have yet to start on your request.

5. I have the right to cancel / reject your commission request without offering an explanation. Refund will be given if applicable.

6. Please respect my right as the artist of the commissioned artwork. Do not redistribute or reproduce into merchandise for profit of any kind. Please do not trace, or significantly edit the commissioned artwork.

Commission Progress

7. My commissions are not first come first serve; I will accept your request when I am ready. Please respond in 3-5 days or your slot will be pushed back or revoked. If you fail to reply before my request box close, then your request will be cancelled.

8. Minor changes / fixes after you have received your commissioned art are only available on a 3-day window span. Please let me know if you cannot comply to the 3-day span. You will get *2 revisions free of charge, but additional ones will be charged extra.

9. Please give me a time frame of 2 months (max) to finish your request after I have sent you the first sketch draft. If I cannot adhere to that I will contact you accordingly to discuss.

10. Because I do multiple commissions at once, progress speed may vary. I do this on my spare time; so if you require a deadline, please let me know beforehand!

Commission Style

11. I do not draw NSFW / offensive things / furries / too old people / mecha. Please check my sample work for reference on what kind of style I have!

12. Commission requests that are not detailed will be subjected to my personal freedom of creativity. If you want the commission a specific way, please make sure to mention so alongside visual references. A lot of time goes into the beginning of the commission process so any major changes requested afterwards may or may not be entertained.

13. If you are interested in a different type of commission that is not listed below, feel free to let me know and we can discuss!

Misc

14. If you've sent a request and I have not responded, but my request box is still open, you are free to re-send a request or change it! Sometimes due to large numbers of e-mails some requests get buried. Sorry for the inconvenience!
Base prices are in USD, however if you wish to pay in GBP, I will use this converter as reference!

Feel free to reach out to me if you have any questions or are unsure of anything!
---
HOW TO REQUEST
Please e-mail me your request in the form below to [email protected]
Name: (your social media handle/preferred name)

Commission Request: (the type of commission you are interested in. i.e.: Type A - Waist-up/Thigh-up)

E-mail: (paypal email)

Notes: (A quick explanation on your character's personality - how you want me to portray them / how you want them to look like / what kind of pose you want, their details that you want me to show, etc. Visual references for these may be required).

Character reference: (Clear visual references only please. Written references / wall of texts will be charged extra and may still require image references)
I can only discuss your request via e-mail, as I would like to keep my twitter and discord inboxes clear at the moment. Sorry for the inconvenience!
---
COMMISSION INFO
TYPE A
Rendered sketch painting. Flat / Simple background.
per character:

Bust-up: $65+ - $75+
Waist-up / Thigh-up: $80+ - $90+
Additional items: $5-$15++

prices depend on character design complexity
---
TYPE B
Flat colored sketch. Flat / Simple Background.
per character:

Bust-up: $50+ - $60+
Waist-up / Thigh-up: $60+ - $70+
Fullbody: $75+ - $85+
Additional items: $5-$10++

prices depend on character design complexity*
---
TYPE C
Watercolor-style flat colored sketch (digital work).
per character:

Bust-up: $50+ - $60+
Waist-up / Thigh-up: $60+ - $70+
Fullbody: $75+ - $85+
Additional items: $5-$10++

prices depend on character design complexity*
---
TYPE D
Black and white sketch.
per character:

Bust-up: $40+ - $50+
Waist-up: $50+ - $60+

prices depend on character design complexity*
---